Map of Bermuda Parishes
As the following map demonstrates, Bermuda is divided into 9 parishes and 2 municipalities.

This is important to recognized since virtually every attraction, restaurant and hotel is located by its parish name.
Sandys Parish at the northern tip is the location of the Royal Naval Dockyard.
Near the island's center, Pembroke Parish--not Hamilton Parish--contains the capital city of Hamilton.
St. George's Parish does indeed contain the Town of St. George.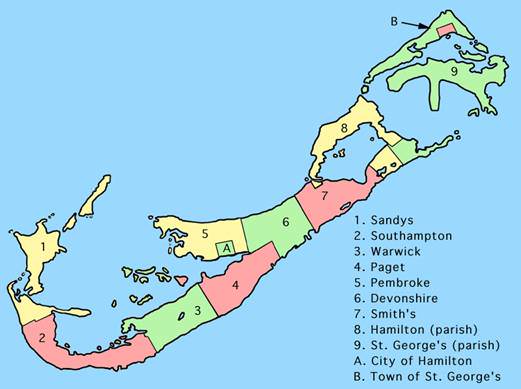 Map from Wikipedia