Bermuda Satellite Map
Royal Naval Dockyard
The proper name for the Royal Naval Dockyard is HMD Bermuda (Her/His Majesty's Dockyard, Bermuda). This Royal Naval Dockyard map explains why this protected strip of land became the primary base of the Royal Navy in the Western Atlantic.
Bermuda became strategically important following American Independence, a position that lasted for hundreds of years, until the Cold War.
Royal Naval Dockyard Map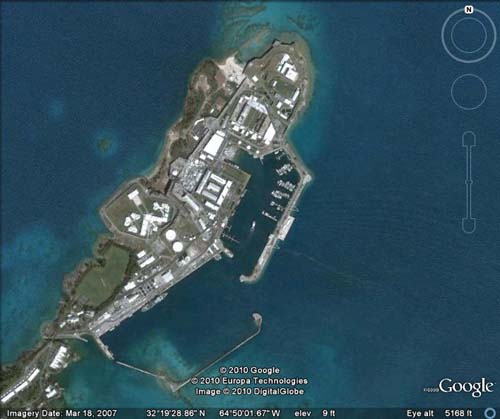 To King's Wharf, Royal Naval Dockyard
To Caribbean Ports of Call Homepage