Map of Bermuda
As this map of Bermuda illustrates, the island chain is a long, slim one with a curve at one end. This fish hook shape makes ferry service convenient in some areas. Shallow reefs surround much of area, which gave rise to the legend of the Bermuda Triangle.
St. George's, Hamilton and The Dockyard are the main tourist attractions.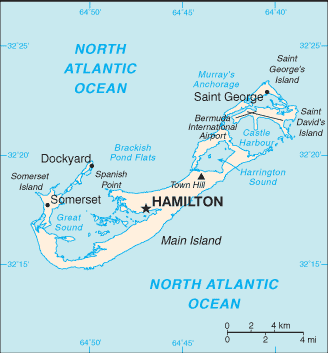 Here's a satellite view of Hamilton Harbour from Google Earth.
To Maps of Bermuda Homepage

To Bermuda Things To Do

To
Bermuda Homepage
To
Bermuda Sightseeing