More Photos of Hard Rock Hotel & Casino
Punta Cana
This group of Hard Rock Hotel & Casino Punta Cana pictures concentrates on the music decor and some of its many beach-side pools as well as the beach.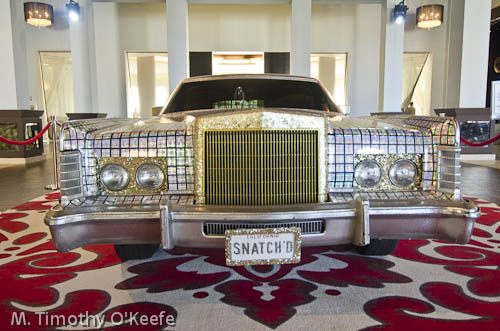 Covered in square tile sequins, this custom limo was built for Madonna to use at the 43rd Annual Grammy Awards in 2001 where she promoted her "Music" album.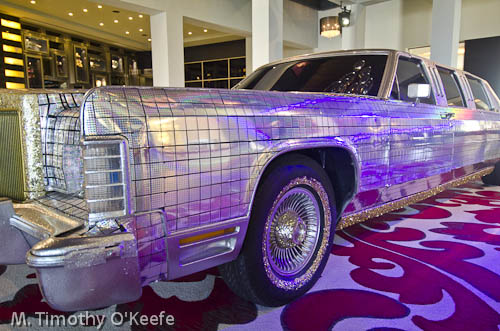 Madonna's limo is the standout in the collection of rock memorabilia.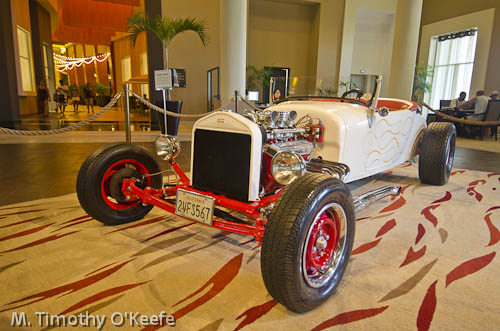 This 1936 Ford hot rod with a 1958 Corvette engine was owned by singer Sammy Hagar, who was with Van Halen for many years.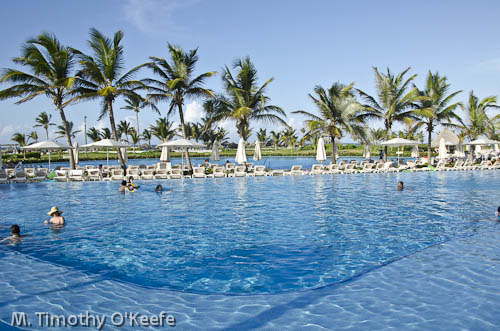 Swimming pools adjoin the beach at the Hard Rock Hotel.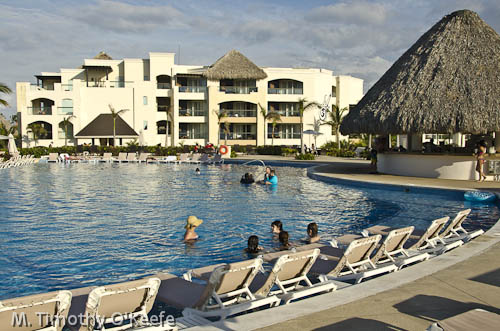 As you can see, shade tends to be minimal.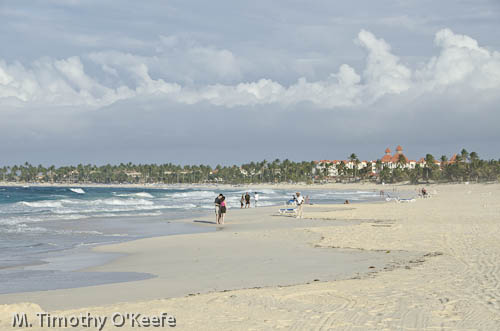 Even though the ocean tends to be rough, the Hard Rock Hotel beach is striking if little used in comparison to the multitude of swimming pools.
To Punta Cana/Bavaro Resorts

To Travels With Tim OKeefe.com/blog