Fort Fincastle
Nassau Attractions



Located on Prison Lane at Bennet's Hill, Fort Fincastle is at the highest point on the island, sitting 200 feet above sea level. From Festival Place at Nassau's cruise port, take East Street to Prison Lane. Nassau walking map

The fort, made of limestone and dating to 1793, is oddly shaped. It's said to be in the form of a paddle-wheel steamer, though the bow seems more fitting of a modern warship.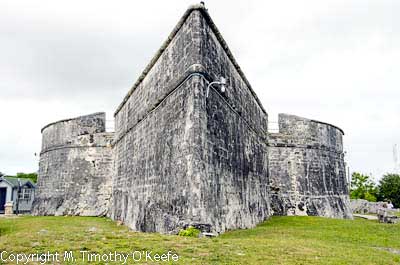 Fort Fincastle was built under the governorship of John Murray, also called Viscount Fincastle.
Daily guided tours of Fort Fincastle 8am-4 pm. Free though donations accepted. Contacts: (242) 356-9085, (242) 325-9186.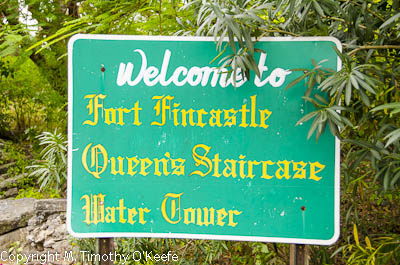 Next for Fort Fincastle is another attraction, The Water Tower. Be aware that some of the sellers at Fort Fincastle and The Water Tower can be a bit pushy. Simply saying "I'm only looking, not buying" sometimes helps.

Look for the steps leading to the Queen's Staircase near the Water Tower.
To Nassau Things To Do

To Port of Nassau Info Home