La Sagesse Nature Center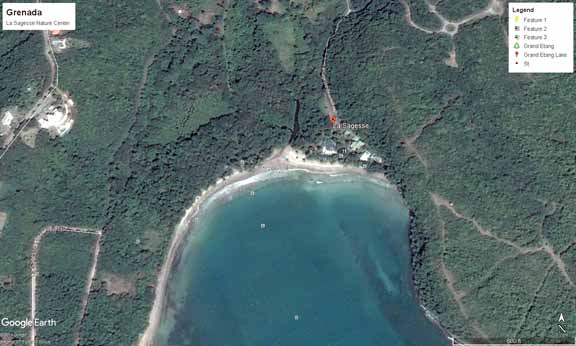 La Sagesse Nature Centre contains several diverse ecosystems at a private estuary of the La Sagesse River. Ecosystems include a mangrove estuary, a salt pond, three palm-lined beaches, littoral woodland and thorn scrub cactus woodland. The coral reefs offer excellent snorkeling.
The salt-pond bird sanctuary has the reputation for being one of the finest birding sites on Grenada. Bring your own binoculars if you are a serious birder.

Monkeys also roam the area so you shouldn't be surprised to see them. Some seem to be very friendly but always remember they essentially are wild animals.
Hiking trails to the beaches begin at the La Sagesse Nature Center, a small 12-room inn with a restaurant. The entire estate once belonged to a cousin of Queen Elizabeth II.

The setting here is relaxing and romantic. You might want to bring a towel and stay a few hours just lounging around on the beach. The open air restaurant has good, reasonably priced meals.
located on the southwest coast, about 10 miles from the Point Salines Airport and a 25-minute drive from St. George's.